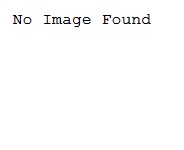 Pick up your order at one of the four convenient locations listed below each Wednesday from 5:30 to 6:30. If you have any questions regarding pick up, please call Kelsi at 410-599-3395.

NEW! FREE HOME DELIVERY available in these areas on Wednesdays! ---->>>

To select FREE HOME DELIVERY, do the following:
1. If uncertain, confirm you live within the delivery area by zooming in on this map: https://tinyurl.com/ffo-del-map
2. Click SHOP on the menu bar above, CHOOSE DELIVERY at check out, and place your order
3. If it is your FIRST TIME using delivery OR if your information has changed (address, email, phone number, or delivery instructions) - Fill Out Delivery Order Form: https://tinyurl.com/ffo-deliv
(You'll receive confirmation by email Monday evening that you are eligible for home delivery.)

PICK-UP SITES:

DOWNTOWN FREDERICK
Frederick Friends Meeting House
723 N. Market St.
Frederick, MD 21701

WEST FREDERICK
Stone Pillar Farm
6316 Mount Phillip Rd.
Frederick, MD 21703

POINT OF ROCKS
Solid Rock Assembly of God Church
3726 Clay St.
Point of Rocks, MD 21777

URBANA
Bar-T Mountainside
2914 Roderick Rd.
Urbana, MD 21704


Thank you for supporting our local farms and food businesses!

If you have a suggestion for a pickup location near you, please contact Kelsi at kelsi@koofie.com read more...