Support Frederick Fresh Online!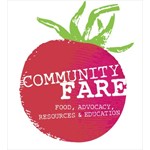 Category: Specialty & Added Value Items
FFO exists thanks to Community FARE's vision and support, the Food Council'sAg Economy Working Group, volunteers, and our distribution site partners. Help us continue bringing locally produced goods to local customers. If and when you are able, please consider adding a donation to your cart!
Tags
Available At These Locations
FREDERICK - Frederick Friends Meeting
|
POINT OF ROCKS - Solid Rock Assembly of God
|
URBANA - Bar-T Mountainside
|
WEST FREDERICK - Stone Pillar Farm
Purchase
0 % Food